2021-22 SEASON
12th October
With the heaviest of hearts, we can finally confirm that our amazing Dad Francis Sullivan's funeral will take place next week;
Tuesday 19th October, 10am in St Peter's RC Church, Roath, CF24 3BA.
The funeral reception will be held at St Peter's Rugby Club, Minster Road, CF23 5AS.
Family flowers only but should you so wish to make a donation in Dads memory the Motor Neurone Disease Association Just Giving page can be found via this link;
Along with Mum we would like to thank everyone for the cards, flowers, messages of support, love and kindness over the last two weeks – It has made such a difference.
We are truly heartbroken but can now give Dad the funeral he so deserves.
Marina, Lucy & Danielle
x x x
---
3rd October
October / November at the Rocks
9th October – Rumney v First XV
16th October – First XV v Rhiwbina
30th October – Wales v New Zealand – Halloween Party
31st October – Children's Halloween Party 1.30 – 4.30
4th November (7pm) – Rugby Rocks – evening of rugby banter – Rugby stories with the biggest stars.
29th September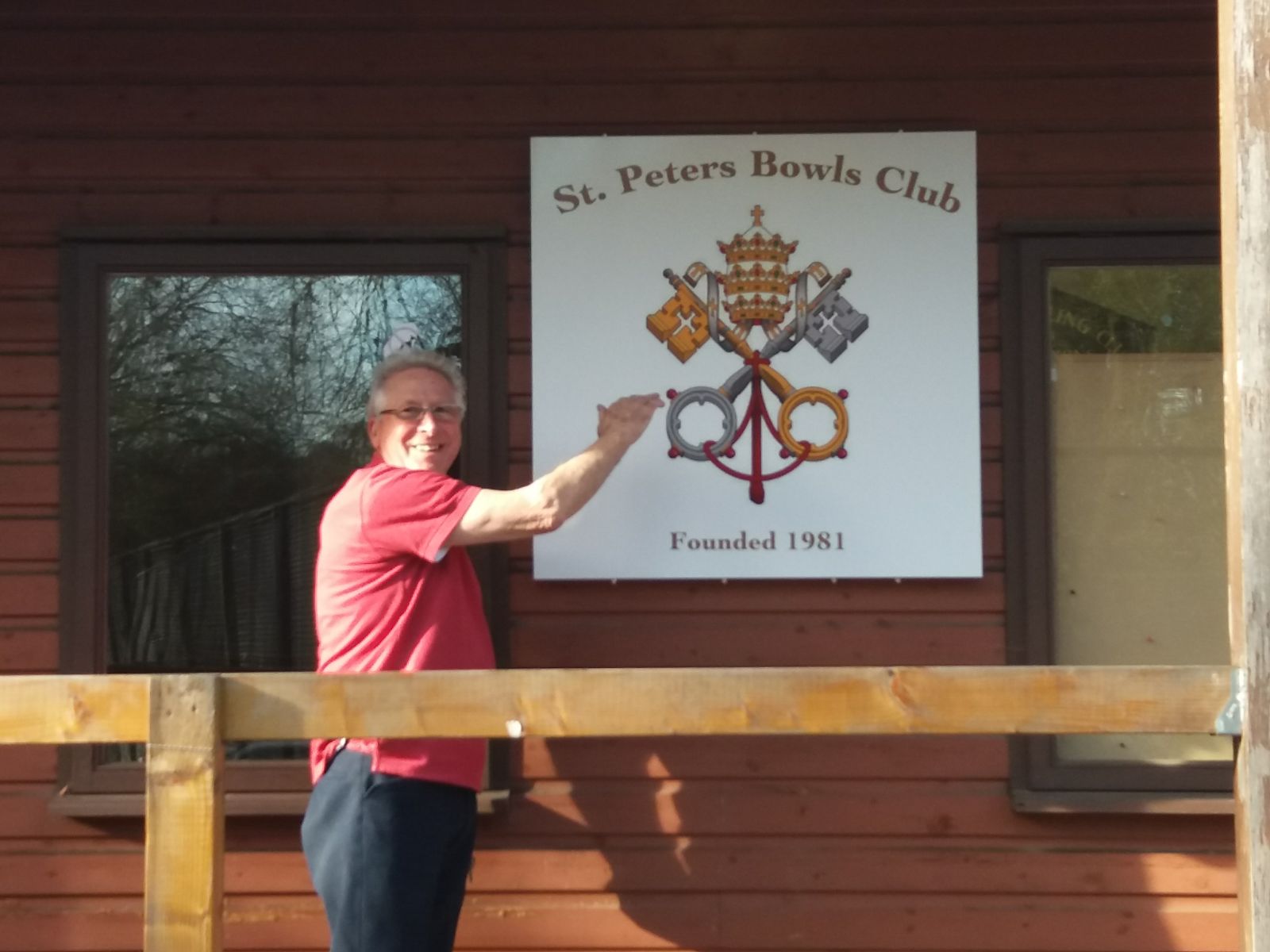 The committee, members and friends of St. Peter's RFC, would like to send their sincere condolences to the family of Francis, Thomas Sullivan (Frank) who died late yesterday evening. Frank was a family man. Husband to Marina; brother to Vince and Eileen and father of Marina, Danielle and Lucy.
Frank was a great servant to the club who was an exceptionally popular Life-Member. Known as 'Frank the Tank', in his playing days on the Wing, for St. Peter's as he would go through the opposition rather than around them. He was a founder member and regular club champion of St. Peter's Bowls Club. Since his playing days Frank has been a great servant to the club as Team Manager and more recently as part of the grounds maintainance team. He will be sadly missed by all at the club.
Just Giving: Team fundraising for Motor Neurone Disease Association
---
Following a restructure on the committee at St. Peter's RFC, we are delighted to announce that the Vince Nolan and Kevin O'Brien will take up their positions of Chairman and Vice-Chair with immediate effect.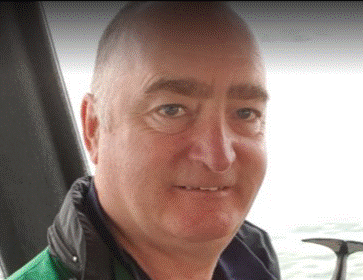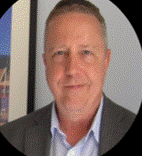 Both Vince and Kevin have been with the Rocks since their own playing involvement in the Junior section, youth and seniors – a number of years ago. Since hanging up their boots, the committee has benefitted greatly from their continued involvement for the past 20 years. I'm sure we all wish them well in taking up their new positions to serve and benefit the club.
Many thanks to Andrew Chandler who has stepped down from the position of Chairman and committee. 'Chand' continues to be involved in supporting Head Coach Chadd in a variety of Roles.
#Rocks grow from strength to strength
---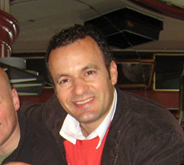 09/08/21
The committee, members and friends of St. Peter's RFC, would like to send their sincere condolences to the family of Frankie Fideli (FFF) who died this morning. Frankie was a well loved and exceptionally popular member, who represented the club in baseball and rugby. Frankie was a family man in the club and at home. Husband to Karen and father to Luccia and Andre; brother of Mike and Steve. He will be sadly missed.
Rest easy Treble F!!!
2020-21 SEASON
22/06/21
Rocks Roar with the Lions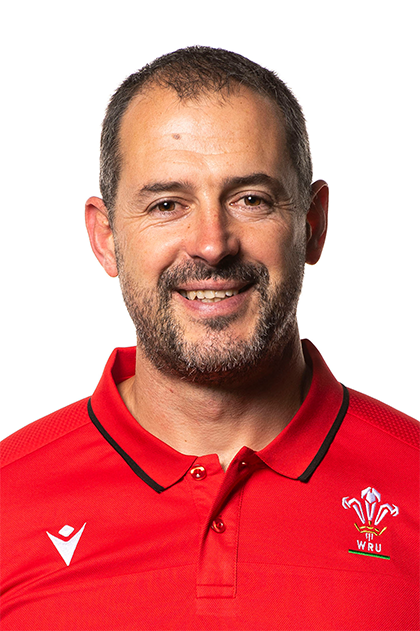 On the day when the first British & Irish Lions 2021 team is announced, we are delighted to announce that one of our Mini & Junir coaches,
John Miles,
has been named as Medical Physiotherapist for the British and Irish Lions 2021 tour to South Africa. He has been part of the WRU setup since 2018 and was part of the backroom team that achieved the triple Crown and championship win for Wales in 2021.
John has two boys at the club and has been helping out as a coach with our Mini and Junior section since 2019.
Many congratulations from everyone at St Peter's RFC.
08/06/21
Rocks in the Welsh Squad are like buses – you wait for ages for one to come along and then…
Congratulations to Ioan Lloyd, Ben Thomas and Callum Sheedy who have all been named in the Summer series of tests against Argentina and Canada for 2021. All three players have progressed through the Rocks' Mini and Junior section and now head to represent their country. Well done – Once a Rock…
| | | |
| --- | --- | --- |
| Ioan Lloyd | Ben Thomas | Callum Sheedy |
---
06/05/21
SENIOR TRAINING RESUMES
Senior Training: Tuesdays and Thursdays 6.30 to 8.00 pm. New Players welcome.
---
CLUB HOUSE RE-OPENING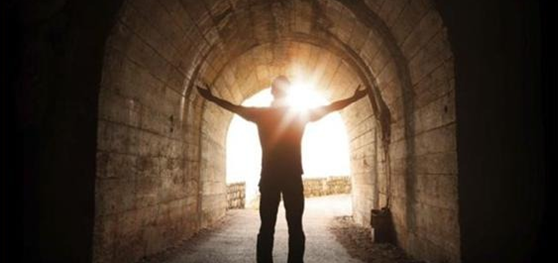 In response to the eaasing of lockdown restrictions which allow indoor hospitality to resume under certain conditions we are pleased to announce the re-opening of the clubhouse to our members.
Social distancing guidelines still apply:
Sign in on arrival for Track and Trace purposes.
Table service only
Customers to wear a face mask when not sat at their table.
Maximum of 6 per table
Sanitise regularly
Increased ventilation throughout the club.
We will be using the upstairs lounge in the first instance due to its size which has a maximum distanced occupancy of 80. once this number is reached, no more customers will be allowed. To make sure you get a table plase pre-book by contacting the Social Secretary – Mark Sweeney at RocksSocial@outlook.com.
You will need to be a club member (that means paying membership fees) to book a table. If you are currently not a member then you will have to turn up and hope that there is space available. A member is allowed to bring one guest who is not a member.
To discuss memberships please contact the Membership Secretary, Mark Parsons at rocksmembership@virginmedia.com.
St. Peter's RFC Committee
OPENING TIMES
Friday: 17:00 – 22:30
Saturday: 13:00 – 22:30
Sunday: 13:00 – 19:00
---
21/08/20: As part of the Re-Opening of the Clubhouse and Return to Playing Rugby protocols, the Club Committee has had a chance to review numerous things within the club.
One of those is Membership. As such, we are pleased to announce an Early Payment discount on some Memberships, as well as introducing a new 'Senior Non-Playing' membership level: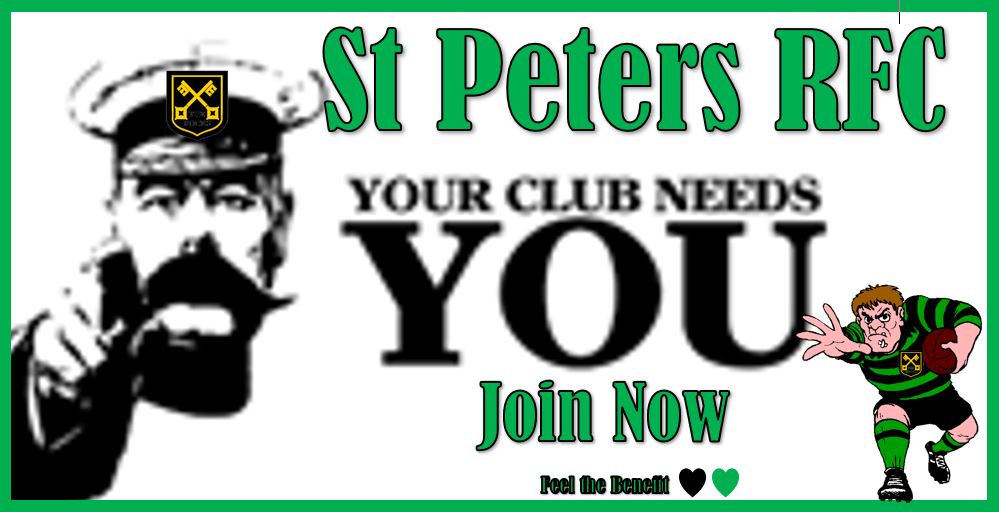 ---
13/11/20
It is with deep regret that we have learnt of the sudden passing of Mike ' Gaddafi' Daley. An extremely gifted outside half who spent many years at the Rocks. He will be remembered for his amazing side step in attack …and defence ( his words not ours ) and despite getting knocked down he always got back up but unfortunately not this time. His post match analysis , anecdotal stories and views on life could always hold an audience and never failed to raise a smile … Mike 'Gaddafi ' Daley RIP
07/10/20
Pivac announces 'Rock Steady Squad' for Autumn internationals:
Wayne Pivac yesterday announced his Autumn international squad which features (not one but) two Rocks Players. Ioan Lloyd and Callum Sheedy, who are both playing for Bristol Bears in the (across the border) Premiership.
We are so proud of you both having started off your rugby playing careers on the hallowed turf of the Harlequins.
Congratulations / Lloyngyfarchiadau!!
22/09/20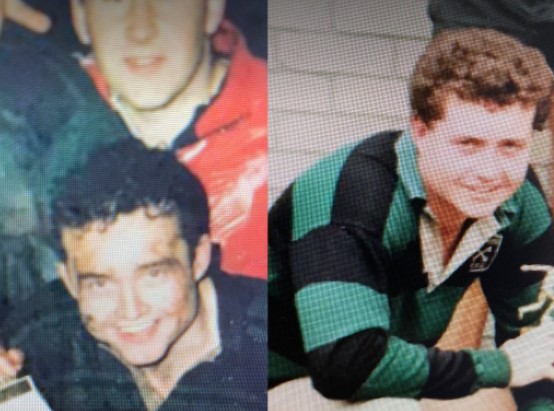 It is with deep regret that we announce the premature and untimely death of our good friend and former player Kevin Walsh (53) who passed away on Monday 21st September after a long and brave battle with cancer. Kevin distinguished himself on the field and was capped by Wales Schools at Under 16 level going on to play for our 1st XV as a hard running and tackling centre/wing. He also distinguished himself off the field as a loving husband to Ruth, father to Sinead and Joseph and brother to Stephen and Brendan.
Our prayers and good wishes go to his immediate and wider family at this very difficult time.
---
21/08/20: As part of the Re-Opening of the Clubhouse and Return to Playing Rugby protocols, the Club Committee has had a chance to review numerous things within the club.
One of those is Membership. As such, we are pleased to announce an Early Payment discount on some Memberships, as well as introducing a new 'Senior Non-Playing' membership level: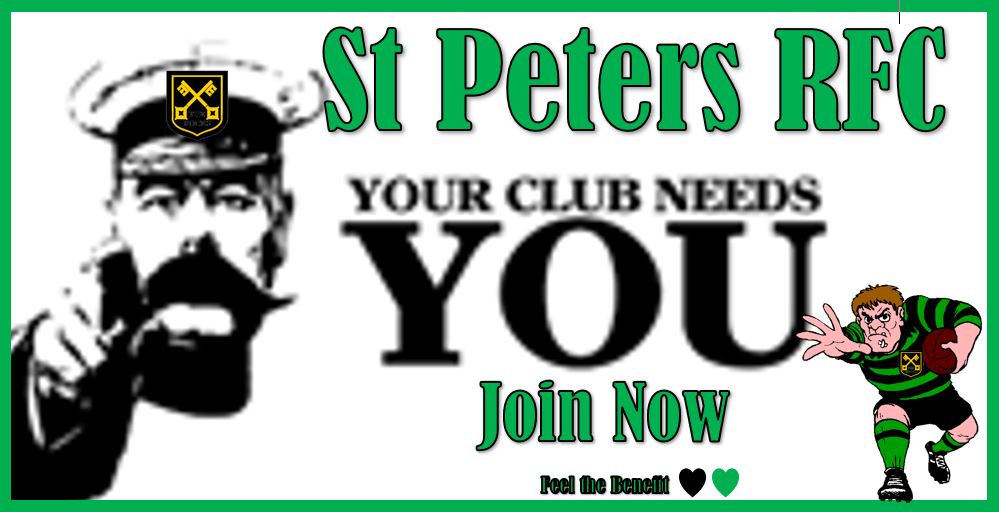 ---
Great News -Now inside trading is allowed we can open.
During August we'll be open this
Fri – 18:00-21:30 ,
Sat – 18:00-22:00
Sun – 14:00-19:00
We will be prioritising our members and you'll need to pre book at table.
Contact Mark Sweeney at RocksSocial@outlook.com for more
| | |
| --- | --- |
| | Great result from boys winning 55-8 and securing promotion to Division 1 East Central . Looking forward to 20/04 and playing Cilfynydd and being crowned league champions . See you all there it's going to be a great day and night . ACAB band booked for end of season bash . 💚🖤💚🖤 |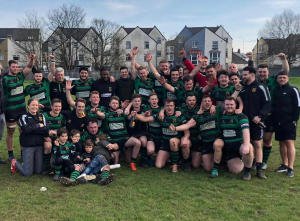 ---
It is with great sadness that St Peters RFC announce the passing away last Wednesday 13th February of former club Chairman Richard 'Dick' Golledge. Our sincerest condolences go out to his wife Brenda and the family. There will be a service on Wednesday March 06th 10:30am at Coychurch Crematorium , Simonston Rd, Coychurch, Bridgend CF35 6AB.
Dick joined St Peters RFC as a prop in the early 1960's playing regularly at all levels as a player and Captain . He first joined the committee in 1968 as Fixture Secretary before becoming Vice Chairman in 1974 and finally Chairman in 1982 until 2004. Dick was an integral part of the committee for a long time at the Rocks .His drive and determination ensured success in a variety of issues from the club becoming members of the WRU to moving our playing ground to the Harelquins, moving to new club house on Newport Road and then to our current base at the Harlequins Ground. He was one of the many former rocks that made up the foundations of the current St Peters RFC and for that we thank you , Rest in Peace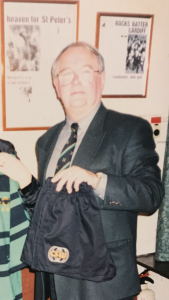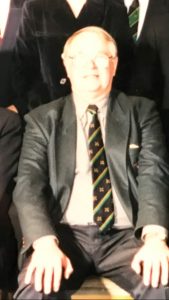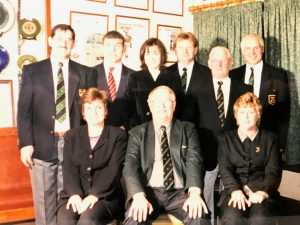 ---
Funeral Announcement –
The funeral of Michael ' Pickle , Stebbsy ' Stephens will take place on Monday 18th February 13:15 at the Wenallt Chapel, Thornhill Crematorium and then after back to St Peters RFC to share a couple of pints and some memories 💚🖤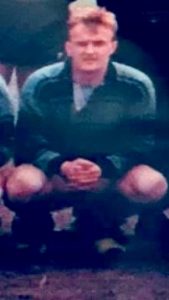 ---
Fixture updates . 16/02/2019 1st XV Home Aberdare
2nd XV Away St Joes II
Youth Away Penarth
23/02/2019 Wales v England.
02/03/2019 1st XV Away Abercwmboi
2nd XV Home Clwb Rygbi II.
Youth Away Cowbridge
09/03/2019 Scotland v Wales
16/03/2019 Wales v Ireland
23/03/2019 1st XV Home Llanishen
2nd XV Away Caerau Ely II
Youth No games as yet.
30/03/2019 1st XV Away Cardiff Quins
2nd XV Home Glamorgan Wanderers II
Youth no game at present
06/04/2019 1st XV Home Taffs Well
2nd Away Llanishen II
Youth Away Pontypridd
13/04/2019 1st XV no game at present
2nd XV Home Barry II
Youth no game at present.
20/04/2019 1st XV Home Cilfynydd
2nd XV Away Cardiff Quins II
Youth Home Rumney
27/04/19 1st /2nd XV Touring side.
Youth no game at present.
It's that time of the season when all teams need your support ! We are still fighting on many fronts so the support from our members is vital ! Cheers Andrew Your Chairman
---
It is with deepest sympathy that we announce the untimely death on Sunday evening of a former St Peters player Michael Stephens . As a player who began his time at the Rocks aged 16 in the youth team Mike, aka Pickle or Stebbsy, was 1 of 3 brothers that pulled on the emerald green and black. A strong running winger renown for pace and side step Mike had a wry sense of humour and always had a twinkle in his eye , especially when going around his opposite number. After moving onto the seniors he played in the 1sts / 2nds on numerous occasions before leaving for work in London in the mid 90s. Mike returned to Cardiff a few years later having 2 sons Jack and George he then spent his time at the club watching play in the mini , junior and teams and currently as regular members of the 1st XV. We will update site with the funeral arrangements when known 💚🖤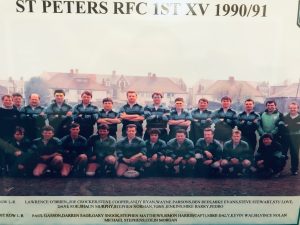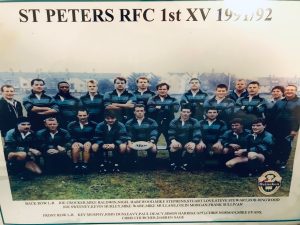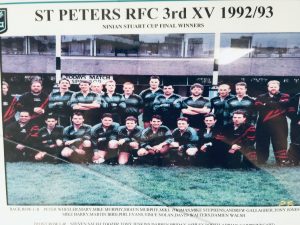 ---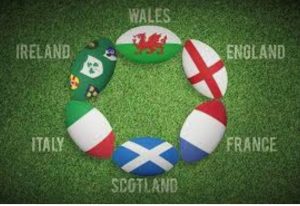 6 Nations
We have a small number of tickets available for members for the England and Ireland games. We will hold a members draw on Sunday 20th January and members names drawn out will be able to purchase 2 tickets for England or Ireland . Prices vary from £40 , £70 , £100 and order drawn out will be order that members can take choice . You need to be a paid up club member to be in draw as of 01/01/19. If you want to be in draw email club secretary Chris Newton at chrisgnewton725@hotmail.co.uk Include mobile number – closing date of draw is Saturday 19th Jan. Tickets are not to be sold on and must be used by member.
---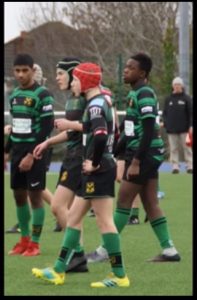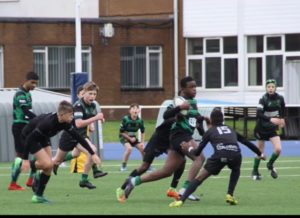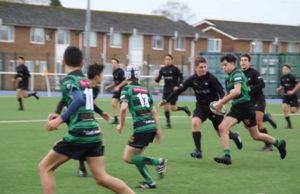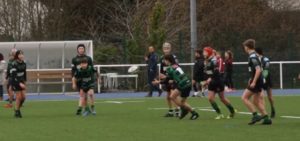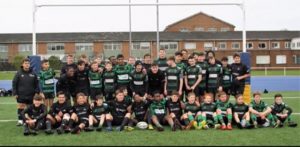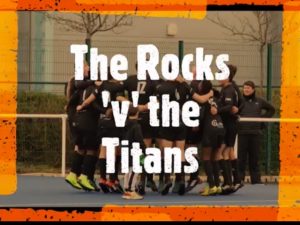 Really enjoyed meeting the coaches and players from the Titans today . Two very good matches with the Under 14s and under 15s proving too strong for our boys. Eurig Williams and Denfa Davies your boys played exceptionally well and never gave up! Then back to the club for the presentations which was well attended. It was a great day all round !
---
Sadly one of our oldest and most stalwart Club members, Dennis Norman passed away yesterday. Dennis was a former Club and Youth Captain and his sons followed in his rugby footsteps and represented The Rocks on many occasions. Our thoughts and prayers are with his wife Margaret and the family at this very sad time. As a mark of respect we will be holding a minute's silence before tomorrow's matches in his memory.
---
What a great weekend for the Rocks!
The 1st XV carried on there great run ! Winning 22-15 away to Llanishen and that makes it 10 from 10 !
The 2nd XV haven't had a game for a month but who would know ! Running out winners 24-22 away to Glamorgan Wanderers. That's 2 away wins!
Next week the 2nd XV are away to Dinas in the Ninian Stuart Quarter Finals and the Firsts entertain Cardiff Quins.
The Youth (after a few cancelled games ) are finally playing again and are away to Abercynon.
---
What a day ! Wales with a historic 4 from 4 and "The Rocks" are now 9 from 9 and extend their lead at the top of East Central 2!
It was as expected, a totally fierce rugby affair with both teams playing some quality rugby . Tries from Johnny Taylor and Ed Poytner gave the victory to St Peters 24-15..A fantastic result for the players and club! It was also rumoured that Head Coach Dai Grippa actually smiled at the end of the game, Which is an achievement in itself!
Next game away to Llanishen 1st December .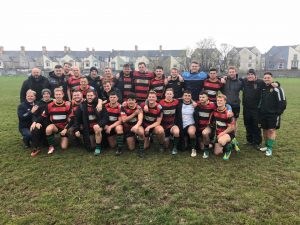 ---
It was a great day at the Rocks yesterday ! Rocks Select XV played a Charity match against Headway. It was a close affair with both sides playing some excellent rugby . Well done to Headway running out winners 17-12!
The next game was a welcome return to our Vets "St Peters Crusaders " who played their first game for a few years against old rivals Old Illts Vets.
It was another great game, with the Illts running out narrow winters . A special mention to Cameron who was over here from the USA and wanted to join in the fun for St Peters Vets!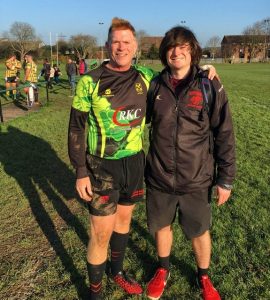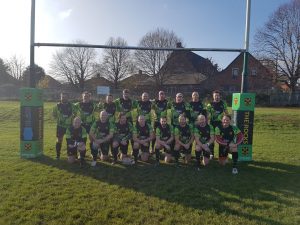 29-20 St. Peter's win a hard fought battle against stubborn opponents. They led 24-8 10 mins into the second half but Aberdare pressure brought them back into the game at 24-20. A late try from The Rocks secures the victory
Try's from Jonny Taylor, Penalty try, Ryan Spriggs, Kieron Wood
December 8th Warm up for Christmas with Cabaret and Disco with Cardiff's leading drag queen Pixie Perez . This show contains adult humour so not for the easily offended !! Limited numbers entry by ticket only – If you would like tickets please contact Chris Newton 07703057279 Donation to Ty Hapus Alzheimer Society
No first team game this weekend so it's all about the 2nds and Youth. The Youth entertained the current Welsh Cup champions Rumney at home! They gave a great account of themselves in a hard fought tie but eventually losing out 10-6. The 2nd XV drew Barry away in the Ninian Stuart Cup and had a much better result! Running out comfortable winners in the end 26-13 with tries from Sam Ewen and Arron Chaplin. Next Week there are no games for any of our teams! 10th November First XV are away to Aberdare and will hopefully make it 8 from 8. Follow "The Rocks " We need your support!
Abercynon 6th October 2018 – Rocks Win 7-22
---
To echo the sentiments of Grippa in his presentation. You'll get out of this season what you put in, on and off the field.
The social committee have deliberated and here's a timetable for August/Early September
ALL players welcome, Youth and Seniors
August 4th- Merthyr Mawr training, leave at 12 back about 4. Barbeque and beers at the club, bring the family, kids etc.
11th Aug – We are playing Evesham RFC away and staying in Cheltenham, £30 per person should cover accomodation, transport, anything more in the kitty. Currently set as 30 people but can be increased on demand. Money in asap.
18th of August – Home game , touring side, Race night at the club. All 1st, 2nd and youth team to attend. Race attire optional!
25th Aug – Careau Ely at home -Club night – beach wear to be worn, hawaian shirts etc. FIFA tournament set up on big screen. 💰 to be won!
1st of September Cilyfyndd away first league game, we want a bus for all players and supporters, possible food before hand at the club. All back to the club afterwards to join the 2nds/3rds/youth. If the club hires a bus and 12 of us get on it, we can't expect them to keep hiring them.
8th of September – BIG ONE – Upstairs booked.Band night at the club, first league home game, the more the merrier, bring friends, girls, Bagsy's sister's, work colleagues etc. £5 on the door.
---
He's coming home … he's coming home … Harri's coming home !! We are pleased to announce that Harri Dobbs has decided to return to the club where he first picked up a rugby ball all those years ago . Harry started with the Rocks ( see if you can spot him!!) aged 8 through to U15 before being selected for Blues and then going on to win regional honours and represent Wales at all levels . A great signing and testament to the new coaching team and their vision for the future of rugby at the Rocks.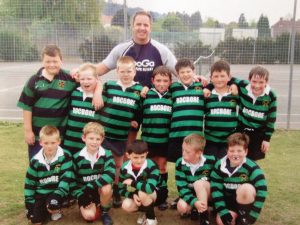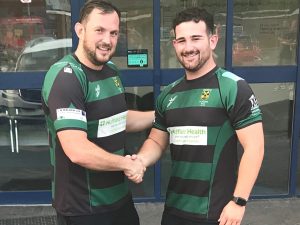 MEET THE COACH
On Tuesday 26th June at 7pm in upstairs bar at the club our new head coach Dai Griffiths will be giving a presentation and answering any questions you may have. If you are a current player , a player interested in joining the Rocks or a club member then come on down for a pint and a chat … see you there 👍
Sponsorship Opportunities
Running one of Wales oldest established rugby clubs with 2 Senior teams , a youth team and 11 mini and junior teams doesn't come cheap . If you or your company would like to be associated with St Peters RFC and become a sponsor we have a number of opportunities available from match day programme adverts to putting your logo onto our new playing kit for all our teams which is almost 400 items. Please contact either Andrew Chandler at andrew.chandler66@ntlworld.com or Chris Newton at chrisgnewton725@hotmail.co.uk for more information.
Join the committee or would just like to help out ?
If you think you can make a difference and would like to join the committee of St Peters RFC then you will need to submit a written application detailing what position you would like to stand for by Saturday June 30th . There are currently a number of positions vacant that we urgently need to be filled by enthusiastic and committed members of the club , Youth Secretary , Social Secretary and Membership Secretary . We have a new coach with new ideas and require progressive forward looking individuals who'll help write the next chapter in our clubs long history . If you want to know anymore about how the committee operates or what the role would entail then please get in touch with club secretary Chris Newton on 07703057279 or at chrisgnewton725@hotmail.co.uk . If you would like to apply for a position the email your interest to Chris Newton.
ROCKS 2018/2019
As one of the oldest rugby clubs in Wales with a proud history St Peters RFC (est. 1886)is looking forward to the challenges of the forthcoming 2018/2019 season. In readiness we have appointed a new Head Coach, David 'Grippa' Griffiths. More commonly known as Dai or Grippa he started life at Barry RFC as a player and coach before moving onto work with a number of college Academy teams as Director of Rugby and in various Cardiff Blues coaching roles.
Our first XV are currently in League 2 East Central having narrowly missed out on promotion in the last couple of years. The 2nd XV play in the Cardiff and District premier division and our youth in the Blues A League. We have one of the largest mini and junior sections in Wales with teams running from U6 – U16 !!
The club doesn't run itself and we rely on players , volunteers , supporters and sponsors in every facet of operations , whether on the committee , playing in the teams , coaching the teams or providing financial sponsorship to help purchase playing kit or training equipment .
Players – We can cater for all ages and abilities so if interested then please get in touch with the coach for your age range or message on Facebook. Details on club website.
Volunteers – If you would like to help out around the club either on match day or as part of one of the teams then fill in the contact form on website or message on Facebook.
Sponsors – If you , or you know anyone or a business , that would be prepared to offer sponsorship to the club for playing kit or equipment then please get in touch with club secretary Chris Newton chrisgnewton725@hotmail.co.uk. Whether you are interested sponsoring our playing kit , match programmes or website, training equipment or training clothing then please get in touch. We can offer various sponsorship packages to suit all levels of sponsorship.
Please can all players and page members share this post far or copy and paste it onto your Facebook page to get it far and wide and we will still be around for another 130 years and your great , great , grandkids can wear the emerald green and black !!
18th May: The date for this years club dinner has been changed to the 23rd June. Please can you pay the £10 deposit to book your place asap.
17th May: What a win. The Rocks 2nds triumphed 26-8 against Llanishen in a rampaging display last night to raise the Ninian Stuart Cup. Well done lads well deserved.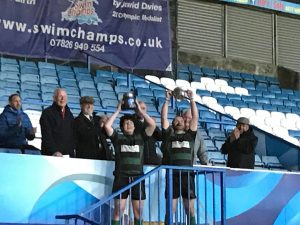 06th May: Ninian Stuart Cup Final update – the game has been changed to Wednesday 16th May at the Arms Park. KO is 7.30pm.
03rd May: A reminder to book your place on this years club dinner and presentation of awards. Its is on Saturday June 02nd starting at 14:00 at St Peters RFC . Cost £15 a head see Andy Chandler , Gerald Phillips or Chris Newton.
19th April: What a result , what a game Geoff!! Rocks 2nds triumph over a strong Rumney 2nds (🤔🤔) to win in semi final of Ninian Stuart cup 30-27 … onto final at Arms Park.
Keep the date free – Friday 11th May KO 19.15.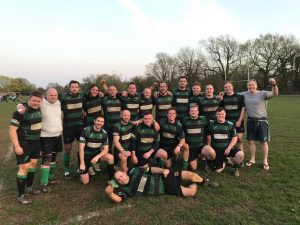 14th April: This years club dinner and presentation of awards day will be on Saturday June 02nd starting at 14:00 at St Peters RFC . 3 course meal / master of ceremonies / alcohol what more could you want . Cost £15 a head see Andy Chandler , Gerald Phillips or Chris Newton if you want to go 👍
13th March: A good win at home for the First XV a home to Aberdare on Saturday 21-0 with all scores within the first 15 minutes. The Youth drew 17-17 away to Rhiwbina in the cup but progress to the next round.
18th February: 6 NATIONS
We still have a few tickets left for Wales vs Italy and Wales vs France . Prices range from £50 – £95 and the more you pay the better your seat . If interested drop me an email on chrisgnewton725@hotmail.co.uk.
8th February: YOUTH NEWS – Congratulations to Ben Thomas who will be starting against England this Friday night for the Welsh u20s also congratulations to Josh Nolan and Josh Boys from our youth team who represented Crawshays Welsh youth on Wednesday against Llandovery college and won in awful conditions, the boys were presented their ties after the game.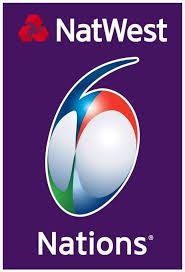 23rd January: There are still tickets available for Wales vs Italy game on Sunday 1th March . If anyone would like some please email Club Secretary, Chris Newton at chrisgnewton725@hotmail.co.uk. Prices are £60 each and limited u16s tickets at 20 each.
22nd January: A fantastic bonus point win on Saturday for the First XV away at Abercynon running in 6 tries with a final score of 12-39. In muddy conditions the Seconds lost 12-32 at home to Rhiwbina.
15th January: A mixed weekend in the cold and wet. The Firsts had a tough fixture in welcoming top of the table Cilfynydd to the Harlequins Playing field and we more than held our own in a 8-8 draw. The Second XV (apparently more like 14) beat Cardiff Quins away 21-36 while the Youth lost away at Cowbridge 39-0.
08th January: Unfortunately we had 2 hard fought losses over the weekend with the First XV losing away at 2nd place Cambrian Welfare 22-10 while the Youth lost 44-3 at home to Mountain Ash.
04th January: 6 Nations Tickets – we have a limited number of tickets available for the 3 Home games against Scotland , Italy and France . Prices vary from £40 – £90 . If interested please contact Chris Newton at chrisgnewton725@hotmail.co.uk.
01st January: Happy New Year from everyone at the club. Lets all hope for a successful 2018.
16th December: Fixtures today are the First XV away to Cardiff Quinns and the Second XV at home to Llanishen 2nds. Come on down to the club for a spectacle of rugby followed by Carols, Minced Pies and Mulled Wine. This starts at the clubhouse at 6pm with carols starting about 7pm. Don't forget the Christmas Jumpers!
10th December: Due to weather the Firsts game at Gilfach Goch was called off yesterday but the other matches went ahead with the Second XV having a fantastic result away at Caerau Ely 19-29 in the Ninian Stuart Cup.