6th March: The committee, members and friends of St. Peter's RFC, would like to send their sincere condolences to the family of Johnny Evans, who passed away last week, on Wednesday 1st March. His funeral will be held at St. John Lloyd Catholic Church on Friday 17th March at 11am, then 12.30 at Pantmawr Cemetery.
5th March: A close game but alas a loss at home to Dinas Powys yesterday for the First XV with the final score 9-16. The second XV romped to a win away at CRCC 5-34.
3rd March: Fixtures tomorrow, the First XV host top of the table Dinas Powys while the 2nd XV are away at Clwb Rygbi. Come along to the club to support the team for a 2.30pm KO.
21st February: Despite a monumental effort (and some air time on Scrum V) the First XV lost 21-5 to Nant Conwy in the WRU Plate quarters on Saturday. Commiserations to the boys, but a fantastic effort to get that far in the competition and you did the club proud. In the other fixture of the day the seconds lost 5-34 to Cardiff Quins.
19th February: We have found two sets of keys in a garden near Minster Rd. If anyone has lost them, please get in touch. Possibly lost on 15/2/17?
16th February
As well as the big game in Nant Conwy for the First XV this coming Saturday the Second XV are home to Cardiff Quins. Good luck to both teams.
15th February:
Nant Conway Trip Details
Friday 17th Meet 5.30pm bus leaving 6pm.
Food on the way up arrive approx 12am in Llandudno
Saturday game and back to hotel for night out.
Sunday leave Llandudno appprox 11.30 am arrive back approx 5.30pm.
All remaining monies to be paid on the bus before leaving Cardiff.
4th February: Even though the fixture was switched to the second team Pitch, in front of the clubhouse, the weather and the state of the pitch prevented both the Rocks and Llanishen from a repeat of the running rugby demonstrated on Usk Road back in Autumn. St. Peter's came out on top with a 27-17 victory with neither team managing to add a bonus point to their efforts. On a day like today though, if winning ugly is called for, then – we were a minger!!! Tries by Ben Chandler, Matty Taylor and a Penalty Try.
We've a break next week, but all efforts must now be on the cup and preparation for the trip to Nant Conwy. Let's train and train hard over the next couple of weeks. Da Iawn ac Ardderchog!!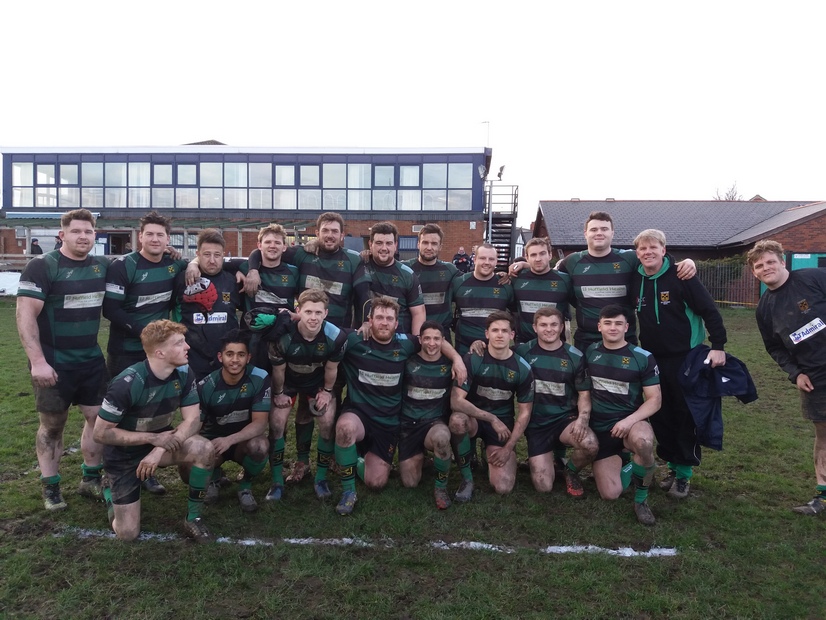 2nd February: Fixtures this coming weekend, the First XV are at home to Llanishen in the league with the Youth also at home to Rumney. Next week is a break for the international weekend.
28th January: Unfortunately the First XV lost away this afternoon 20-15 to Old Illtydians in the league. There were 2 early tries from the home team and despite tries from David Price and Jordan Rowe we were always playing catchup and a 3rd try from the Illtydians left the Rocks with too much to do. However there was some good news with the second XV winning convincingly at home 40-3 to Rumney.
26th January: Fixtures for this coming weekend, the First XV are away to Old Illtydians, while the Second XV are at home to Rumney and the Youth also at home to Cardiff Met.
22nd January: Two wins out of Two on the Harlequins yesterday. The youth had an excellent cup win over Llanishen, progressing to the next round 43-19. On the First team pitch it was not pretty! Both teams worked extremely hard to keep the crowd awake and almost succeeded, but we can't complain. As they say (who are they?) a win is a win and this 24-21 victory over Barry was a last minute, bonus point win which sets us alone in second place in the League. Scorers: Tries – Jordan Rowe, Alex Jones, Kris Barry, David Price. Conversions – Ed Poynter (2). Next week we travel to Singleton Rd Splott, to Old Illtydians so we'll need to work hard this week to make sure we go for another win. The support for the Firsts for the last two weeks has been good, so let's all get up to the Old Illts and keep up the momentum. Well done to both teams today.
18th January: Fixtures this coming weekend, the First XV are at home to Barry while the Second XV are coincidentally away at Barry II. The Youth are also at home to Llanishen. Fixtures are coming thick and fast at the moment before the international break so it is a critical time for all the teams. Please come along and show your support.
17th January:
Following on from Saturday's defeat of Gowerton, St. Peter's now need to go 'on the road' again. Supporters information.
The quarter final draw for the Rocks Nant Conwy. Nant Conwy RFC are currently top of North Wales Division One having defeated Rhydyfelin (Div1E), Maesteg Quins(Div1WC) and Pontypool United (Div2E), all at home in the last three rounds. Details of the weekend in Nant Conwy.
There are no Six Nations Internationals that weekend, so it's time to book your trip on the bus. We don't know yet if we'll be going up on Friday afternoon or Saturday, but as soon as we know, we'll post the details here.
The rest of the draw is to Be Played Sat 18th February:
Nant Conwy v St Peter's
Penallta v Nelson
Pwllheli v Abercarn
Ystalyfera v Rumney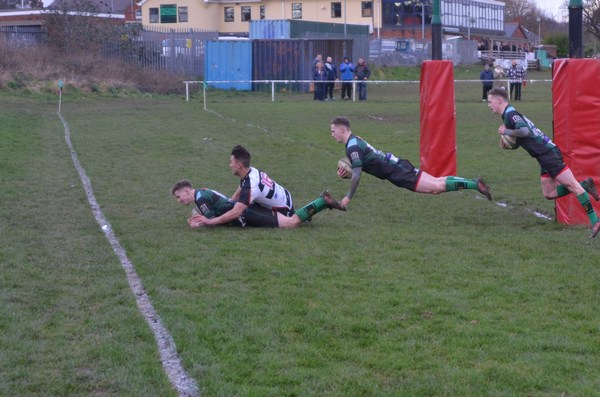 14th January: The cup run continues! A fantastic display by the First XV this afternoon with a 33-7 win over First Division Gowerton in the WRU Plate. The Rocks are now into the quarter finals along with Rumney who beat Mold 17-20. <<Photos>>. Two early penalties from Ed Poynter started the afternoon. Excellent decision making from the referee allowed a Gowerton knock on to be retrieved and returned to the rocks. Swift and slick handling moved the ball to the right and was finished off in the corner for more points, dutifully converted by on form Poynter. More tries were to follow as a result of some intense pressure from the Rocks and neat handling – Even the bob bank was fairly quiet yesterday! Poynter managed to cross the line himself late in the second half and covert his own.
Tries: Alex Jones (2), Luke O'Brien, Ed Poynter.
We'll have to wait a few days before we find out who we are to face in the quarters. Rumney? A trip to Pwllheli? Fellow Division 2 Abercarn? Oh for a crystal ball…
11th January: Rugby this weekend. St. Peters' First XV are in Round 4 of the WRU Plate. The Team are playing well in the league and looking forward to a good game against Gowerton of Division 1 West. Please note the earlier kick off time of 2pm. The last time we played in this round was 10 years ago, coached by Chunky and Timmy, when we played against Bridgend on the Brewery Field. Let's all get down the Harlequins and support the boys. Come on the Rocks!!!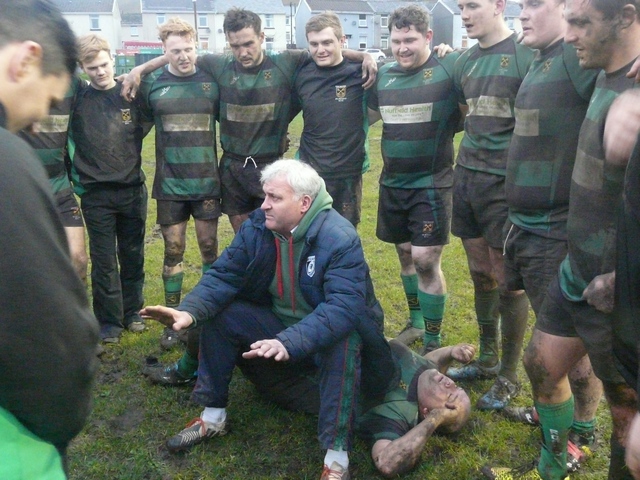 7th January: It was a hard fought win up at Gilfach Goch this afternoon. On arrival at the ground you are met with their motto 'Ride or Collide' which was written large on their changing room walls as well as the match day programme.
Well this afternoon Gilfach collided with the Rocks and came out second best! The Rocks came home 16-17 victors having outscored the home team three tries to one. Special mention must go to the starting front row this afternoon of Dyson, Paul Conky Thomas and Man of the Match Simon Colley. Truth be told it wasn't the prettiest of matches I've seen the Rocks play this year, but to go to Gilfach, score three tries and win is certainly a result. The Rocks are now in second place – six points behind Dinas Powys. It's a Happy Happy New Year! Cup action on the Harlequins next week as we entertain Gowerton in Round 4 of the WRU Plate.
The seconds and Youth both lost 15-5 to Rhiwbina and Merthyr respectively.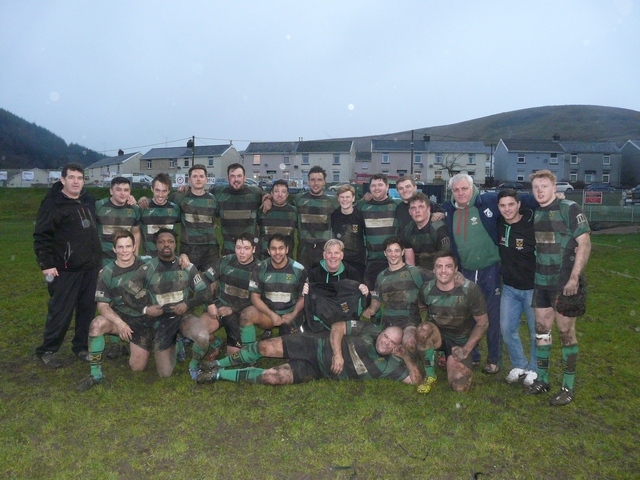 Standing-Back, Matthew Lloyd, Alex Lloyd, Harry Thorpe, Jordan Rowe, Kris Barry (capt) Paul Thomas, Sam Vaughan, Johnny Taylor David Mitchell, Jack Cook, David Price, Mark Ring, Tom O'Brien, Ryan Farrah.
Kneeling: Harry Marffy, Benon Kizza, Owen Davies, Simon Grisman, Andy Chandler, Luke O'Brien, Dan Jenkins.
Unable to stand or kneel: Simon Colley.
4th January 2017: Forthcoming fixtures are as follows
| | | | |
| --- | --- | --- | --- |
| | FIRST XV | SECOND XV | YOUTH |
| 7th Jan: | Gilfach Goch (A) | Rhiwbina (H) | Merthyr (A) |
| 14th Jan: | Gowerton (H) | Dinas Powys (H) | Pontypridd (A) |
30th December: The committee, members and friends of St. Peter's RFC, would like to send their sincere condolences to the family of Leon Prescott, only child to Carol, who passed away suddenly on Boxing Day 2016. If you feel you are able to support the family financially at this difficult time, please follow this link.
Leon Prescott (or Leon the Lip to his friends) was a rock from a very young age. As a pupil of St Peter's Junior School, he came to the Rocks aged 8 and stayed for the next 14 years!! He played for the mini's and juniors before moving up to the youth and then finally the seniors. He started off life as a centre / wing but preferred to be more involved where all the 'action' was and moved into the back row. A committed team player, you could always rely on Leon to step in when needed and he was the kind of player that you wanted to be on your team rather than the oppositions. He was an integral part of the success of the youth team at that time where he played in a tough, hard fought game in the East District Youth Cup Final against Pontypridd, which St Peters lost 22-18. After youth he moved up to the seniors playing for 4 seasons. Although competition for back row in those days was tough, his skill, determination and commitment ensured he got his chance to play in the Firsts. Seeking new challenges he moved to the CIACS in 1990 and ended up being involved in numerous battles against his old team but was always gracious in success and defeat. Leon Prescott – RIP. Written, with thanks, by a good friend.
29th December: Rugby tour – 1954 style. How many of the names do you recognise? More information here.
Message from Mark Ring: I've no idea why he only uses capitals and he's learned his punctuation from Denfa…
ROCKS SQUAD FOR THE NEXT 2 FIXTURES:
TRAINING AT 1PM ON SATURDAY 31st MONDAY 2ND JANUARY AND/OR TUESDAY 3RD JANUARY & THURSDAY 5TH JANUARY @ 6.30PM THEN 1ST XV AWAY @ GILFACH GOCH ON 7TH JANUARY (TRAINING BACK TO TUE/THUR AS NORMAL) FOLLOWED BY GOWERTON OR ABERGAVENNEY (THEY PLAY AT GOWERTON THIS WED @ 8PM) IN THE LAST 16 OF THE WRU PLATE COMPETITION ALEX JONES JAMES GRINDLE ALES LLOYD BEN CHANDLER ANDREW CORFIELD LUKE THOMAS HARRY THORPE BENON KIZZA JOHNNY TAYLOR HARRY MARFFY MATTHEW TAYLOR OWEN DAVIES LIAM MAINWARING MICHAEL BUTLER ED POYNTER NICK DAVIES LUKE O'BRIEN JAKE DONOVAN DAVID PRICE GRUFF JONES PAUL THOMAS SIMON GRISMAN RICHIE THOMAS ED DOBBS RYAN HILL FRAZER WILSON ARTURS KOZELS GEORGE COOK KRIS BARRY PAUL RUMMING JORDAN ROWE AARON CHIPLIN JACK COOK JAMES DUNNE RYAN FARRAH TOMOS GEORGE DAN JENKINS SAM VAUGHAN ROB PERRY ALEX PERRY DAVE MITCHELL
---
Christmas Bar
Christmas Day 12:00 – 14:00
Boxing Day: 19:00 – 23:00
Karaoke Evening.
Feel free to Bring your own snacks, nibbles, left over turkey etc-