18th May: The date for this years club dinner has been changed to the 23rd June. Please can you pay the £10 deposit to book your place asap.
17th May: What a win. The Rocks 2nds triumphed 26-8 against Llanishen in a rampaging display last night to raise the Ninian Stuart Cup. Well done lads well deserved.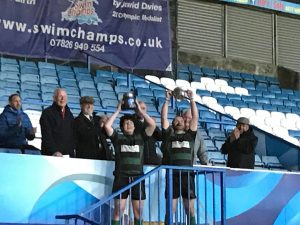 06th May: Ninian Stuart Cup Final update – the game has been changed to Wednesday 16th May at the Arms Park. KO is 7.30pm.
03rd May: A reminder to book your place on this years club dinner and presentation of awards. Its is on Saturday June 02nd starting at 14:00 at St Peters RFC . Cost £15 a head see Andy Chandler , Gerald Phillips or Chris Newton.
19th April: What a result , what a game Geoff!! Rocks 2nds triumph over a strong Rumney 2nds (🤔🤔) to win in semi final of Ninian Stuart cup 30-27 … onto final at Arms Park.
Keep the date free – Friday 11th May KO 19.15.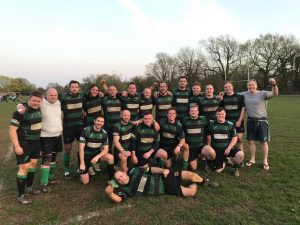 14th April: This years club dinner and presentation of awards day will be on Saturday June 02nd starting at 14:00 at St Peters RFC . 3 course meal / master of ceremonies / alcohol what more could you want . Cost £15 a head see Andy Chandler , Gerald Phillips or Chris Newton if you want to go 👍
13th March: A good win at home for the First XV a home to Aberdare on Saturday 21-0 with all scores within the first 15 minutes. The Youth drew 17-17 away to Rhiwbina in the cup but progress to the next round.
18th February: 6 NATIONS
We still have a few tickets left for Wales vs Italy and Wales vs France . Prices range from £50 – £95 and the more you pay the better your seat . If interested drop me an email on chrisgnewton725@hotmail.co.uk.
8th February: YOUTH NEWS – Congratulations to Ben Thomas who will be starting against England this Friday night for the Welsh u20s also congratulations to Josh Nolan and Josh Boys from our youth team who represented Crawshays Welsh youth on Wednesday against Llandovery college and won in awful conditions, the boys were presented their ties after the game.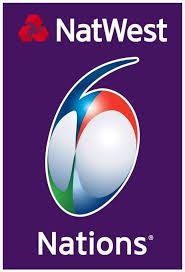 23rd January: There are still tickets available for Wales vs Italy game on Sunday 1th March . If anyone would like some please email Club Secretary, Chris Newton at chrisgnewton725@hotmail.co.uk. Prices are £60 each and limited u16s tickets at 20 each.
22nd January: A fantastic bonus point win on Saturday for the First XV away at Abercynon running in 6 tries with a final score of 12-39. In muddy conditions the Seconds lost 12-32 at home to Rhiwbina.
15th January: A mixed weekend in the cold and wet. The Firsts had a tough fixture in welcoming top of the table Cilfynydd to the Harlequins Playing field and we more than held our own in a 8-8 draw. The Second XV (apparently more like 14) beat Cardiff Quins away 21-36 while the Youth lost away at Cowbridge 39-0.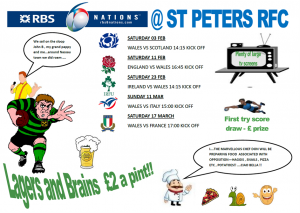 08th January: Unfortunately we had 2 hard fought losses over the weekend with the First XV losing away at 2nd place Cambrian Welfare 22-10 while the Youth lost 44-3 at home to Mountain Ash.
04th January: 6 Nations Tickets – we have a limited number of tickets available for the 3 Home games against Scotland , Italy and France . Prices vary from £40 – £90 . If interested please contact Chris Newton at chrisgnewton725@hotmail.co.uk.
01st January: Happy New Year from everyone at the club. Lets all hope for a successful 2018.
16th December: Fixtures today are the First XV away to Cardiff Quinns and the Second XV at home to Llanishen 2nds. Come on down to the club for a spectacle of rugby followed by Carols, Minced Pies and Mulled Wine. This starts at the clubhouse at 6pm with carols starting about 7pm. Don't forget the Christmas Jumpers!
10th December: Due to weather the Firsts game at Gilfach Goch was called off yesterday but the other matches went ahead with the Second XV having a fantastic result away at Caerau Ely 19-29 in the Ninian Stuart Cup.